February 23 is Pink Shirt Day – Anti-Bullying Day. Join us in creating awareness about bullying, what it is and how we can all help stop it!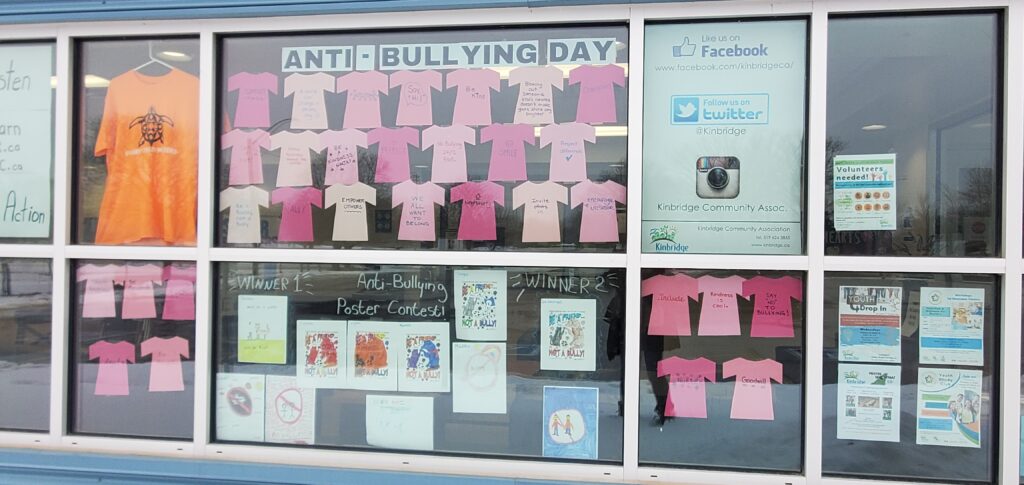 Sadly, bullying can take place in-person and online, and nowadays over phone apps. Young and old can feel the impact of bullying – whether it takes place at school, in social settings or even in places of employment. It is all our responsibility to say "No" to bullying.
Our After School Program facilitators have ensured continuing conversations about:
What cliques are and how they can sometimes be harmful
How to be a bucket filler and life others up
Our differences, likes and dislikes and how they make us special
How to be a good friend
Join us this pink shirt day in creating your own pink shirt! Here's how:
Print a copy of the pink shirt outline
Write a message or draw a picture of how what you can do to help stop bullying
Colour your shirt!
Share your shirt by visiting our Facebook page or tag us on Instagram!
Download the pink shirt template here: Pink Shirt Day (8.5 × 11 in)