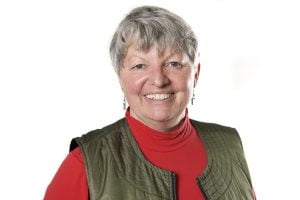 Joe-Ann McComb is the Executive Director of Kinbridge Community Association for the past 11 years. Joe-Ann passionately engages community in creating a neighbourhood of belonging.
Joe-Ann leads a team who actively engages and empowers community through positive relationship building and the facilitation of programs and services that embrace equity, inclusion and diversity. Her volunteerism and professional career in the nonprofit sector gives her 30 years of experience committed to community development with all ages from pre-birth to seniors, meeting people where they are at. Joe-Ann holds a Bachelor of Arts degree from Concordia University specializing in Therapeutic Recreation and Community Development. She was a National Trainer for Families and Schools Together Canada and a graduate of the pilot "Certificate in Senior Management and Leadership" through Conestoga College.
As a senior leader and Board member in social service and recreation organizations, Joe-Ann is continually motivated by the creative solutions of individuals and communities when they work together. Her Board service include Family and Children Services including term as President and the Alliance for Children and Youth including term as Vice Chair. Joe-Ann is excited to continue engaging and learning alongside people to create a space where everyone can belong.
Areas of Expertise: Community Development; Nonprofit Organization Leadership; Building Networks, Relationships and Capacity.