WHAT'S ON AT KINBRIDGE?
Programs and Services
Winter Programming is now Available
---
Winter Recreation Programming!
Winter Recreation registration is now open! Reserve your spot before they fill up! We are so excited to have you join us. All programs are Hifive accredited. Visit the link below to register. From sports nights, to PA Day camps to cooking and crafts. We have lot's of activities for children, youth and families. See you soon!
https://kinbridgecommunityassociation.campbrainregistration.com/
After School Program
---
Register today for our After school program with Kinbridge!
Our program runs from the end of the school day to 5:30pm for pick up. This program includes recreational activities, after school snacks and exciting games. 40/month per child aged 4- 12. Contact us today to register!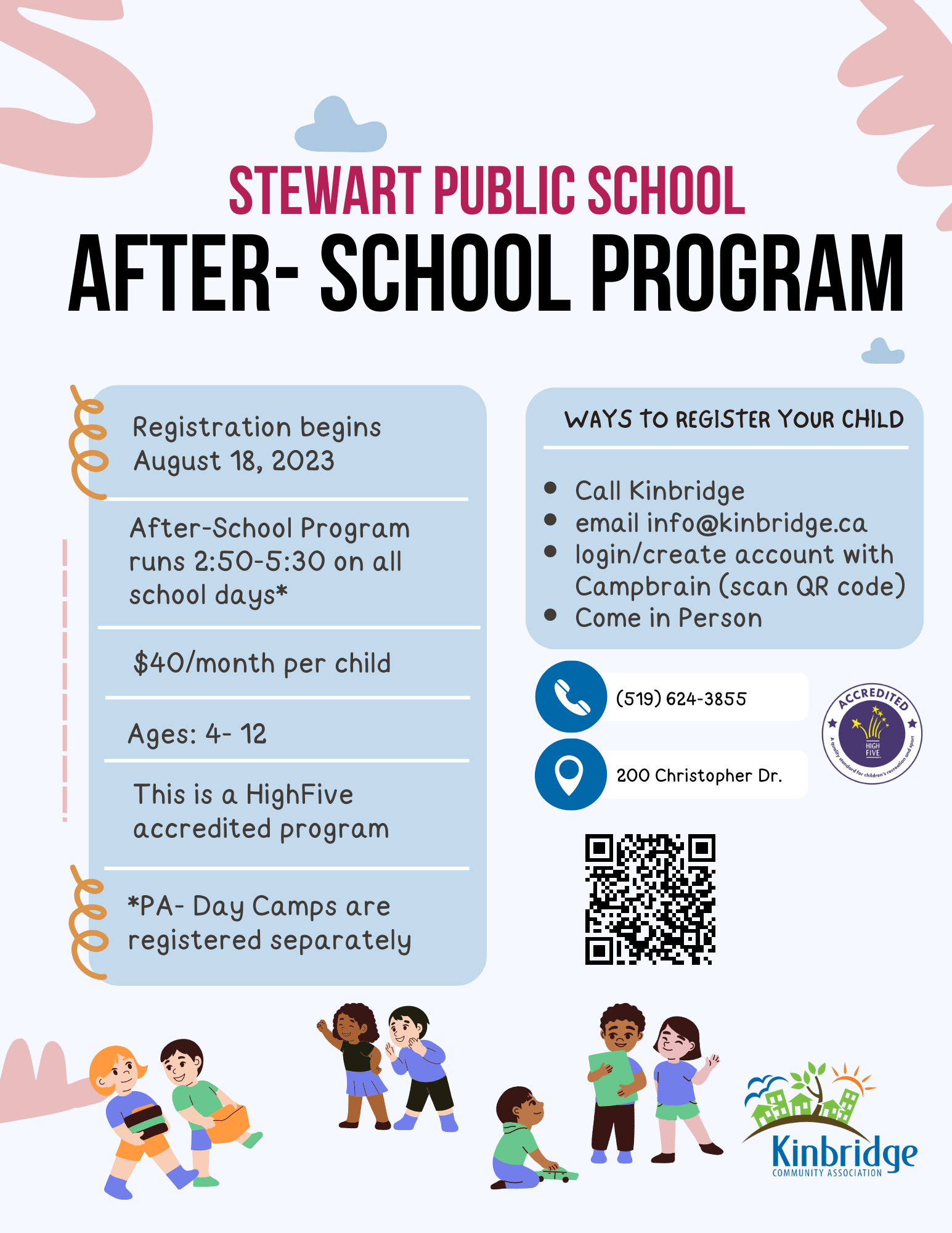 Pickleball

---

Enjoy rounds of pickleball at our main site gym! Life is good with Pickleball in it! 18+ Are all welcome to enjoy Pickleball sessions at 200 Christopher drive. From 1:00pm – 3:00pm every Tuesday and Thursday starting from September 12 – December 21. 2$ per player, please bring gym attire and tell your friends! For more information, please email info@kinbridge.ca.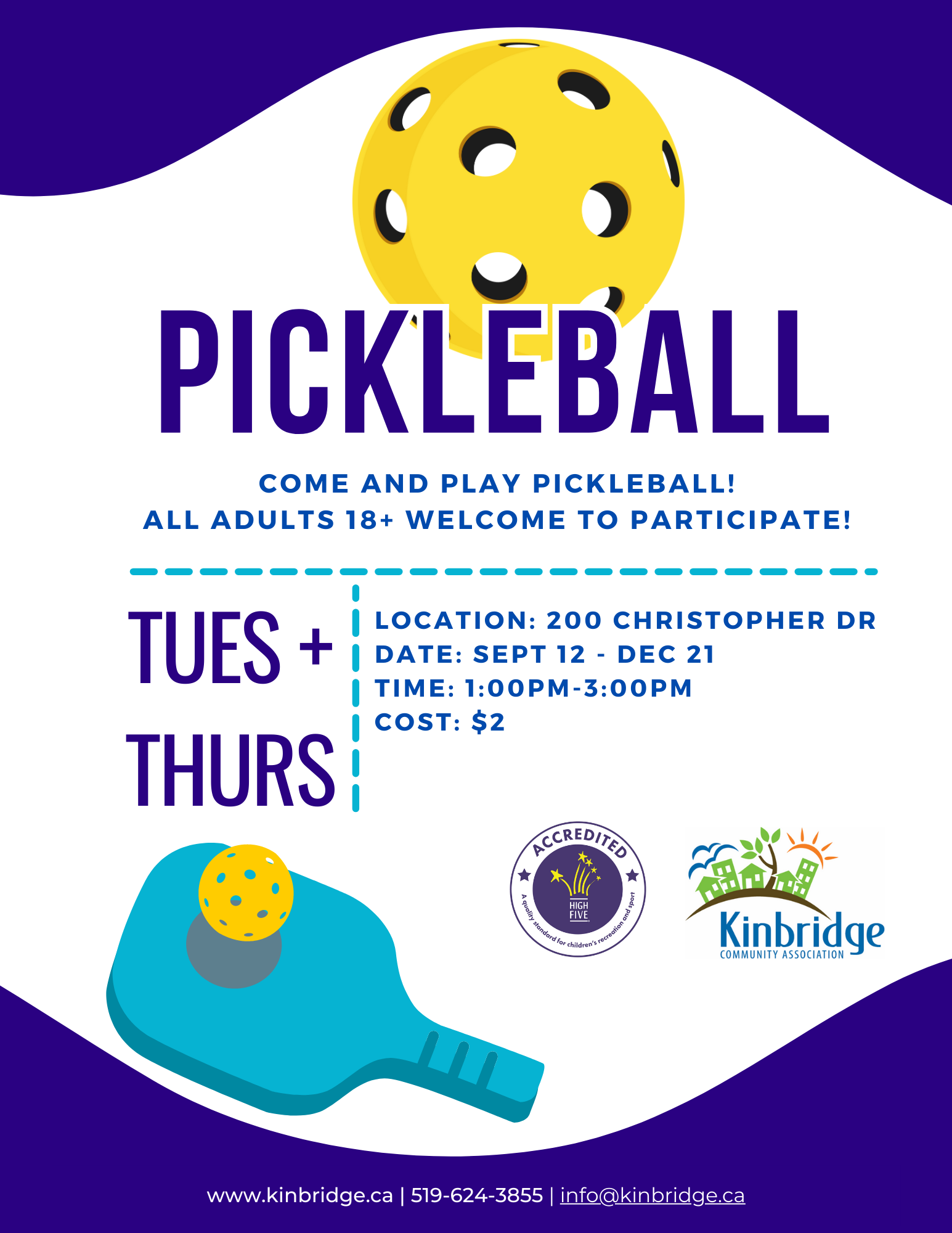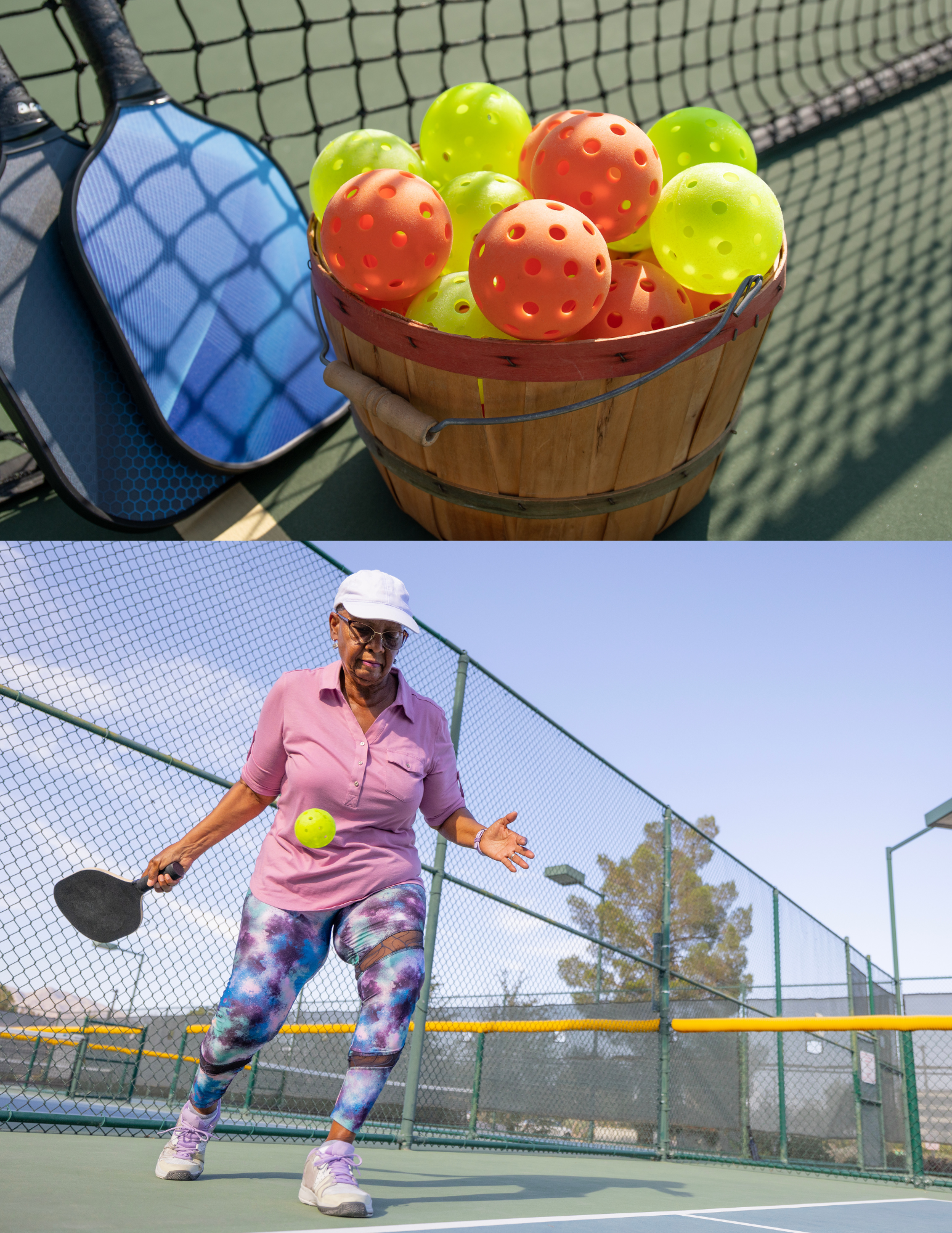 Newcomer Employment Outreach Fall Program
Please click the link below to view Fall Programming for Newcomer Employment Outreach Join us on a Journey to Success!
The Literacy Group and Kinbridge Community Centre have teamed up to provide programming to help your clients navigate their journey to success in finding employment and improving their skills.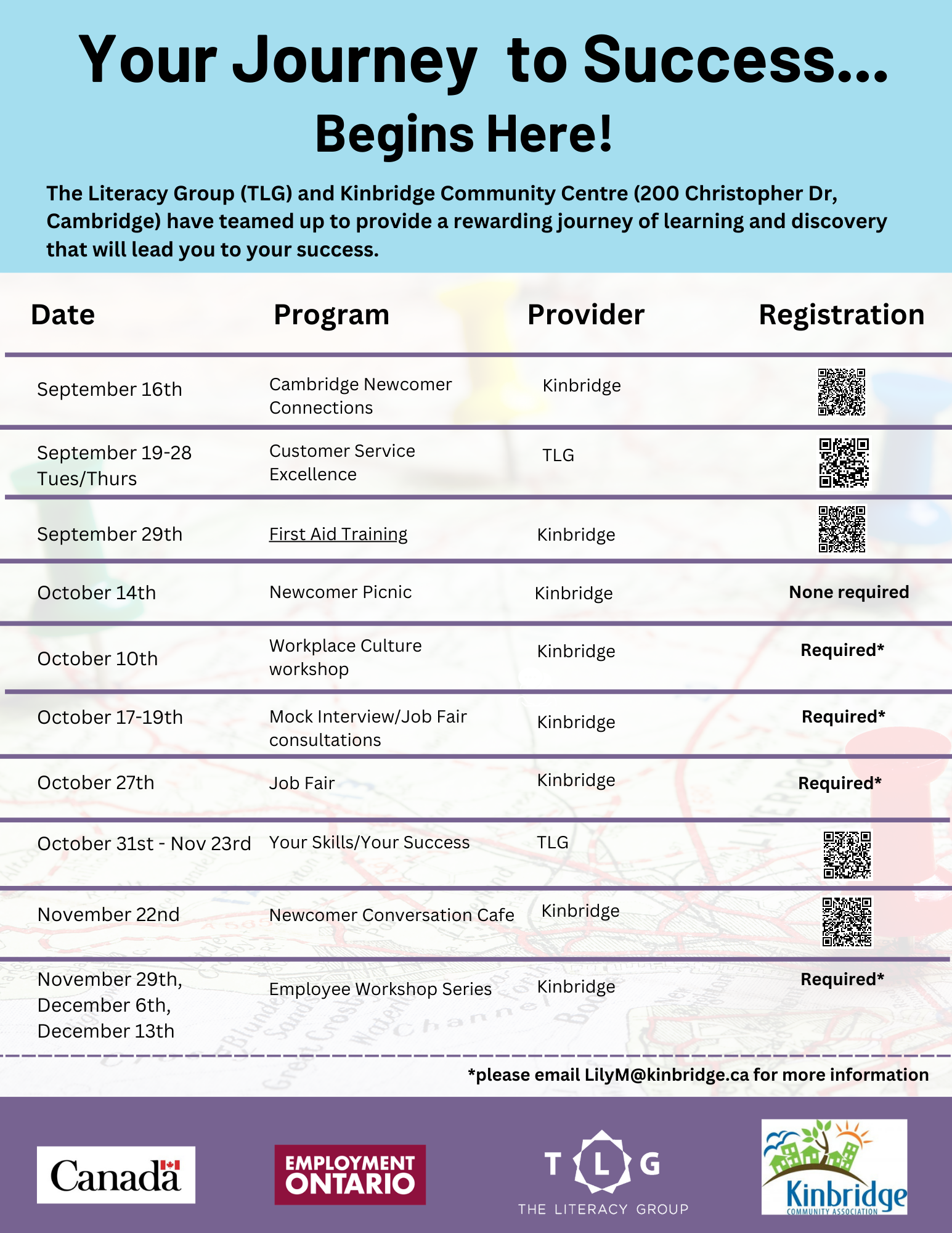 LGBTQIA2S+ Multi-Sport
---
Adult Multi-sport is the gym class you've dreamed of! Open to LGBTQIA2S+ community hosted by Spectrum Waterloo 6:00-8:00pm every Tuesday from September 12 to December 19. Join us at our main site as we engage in play and healthy living.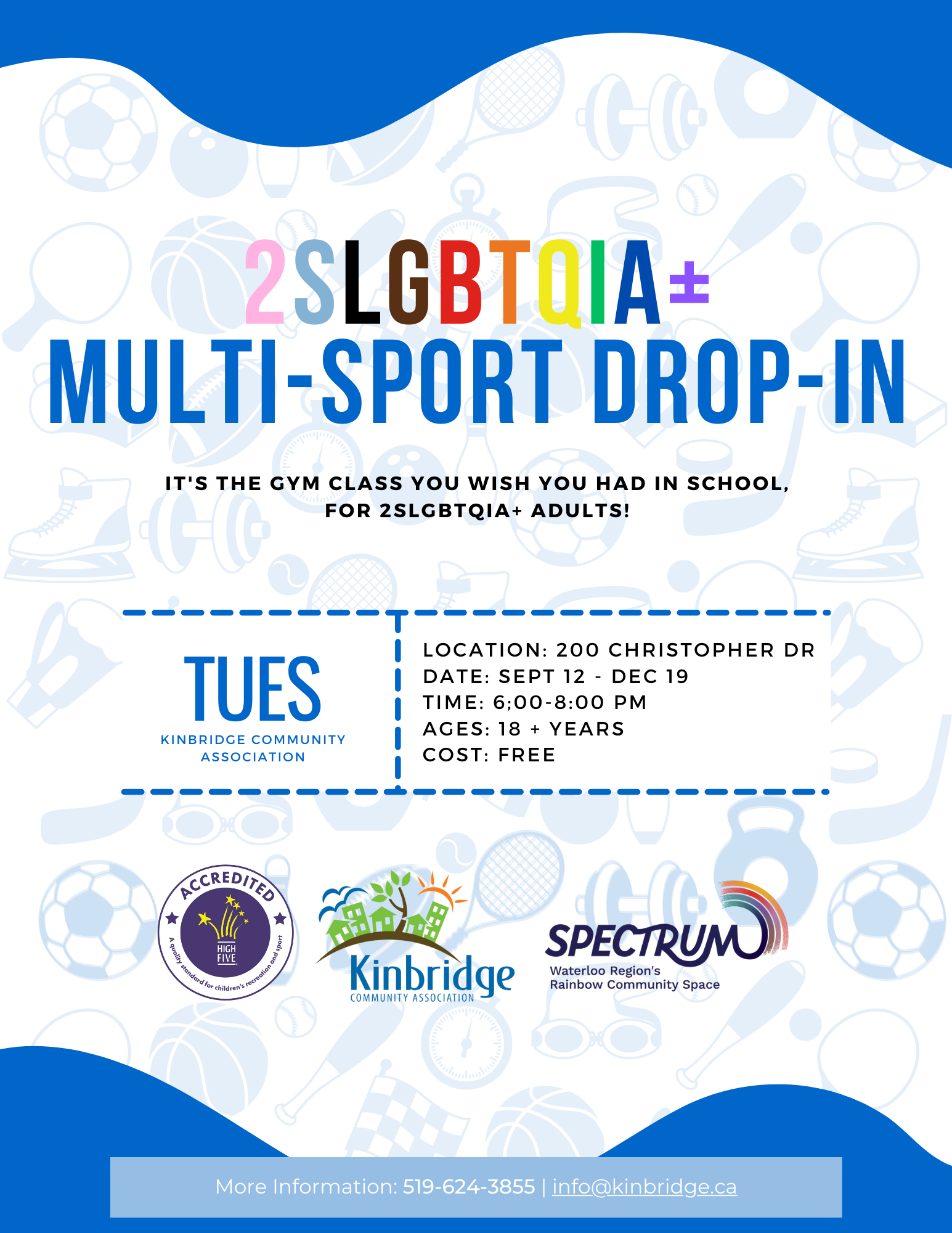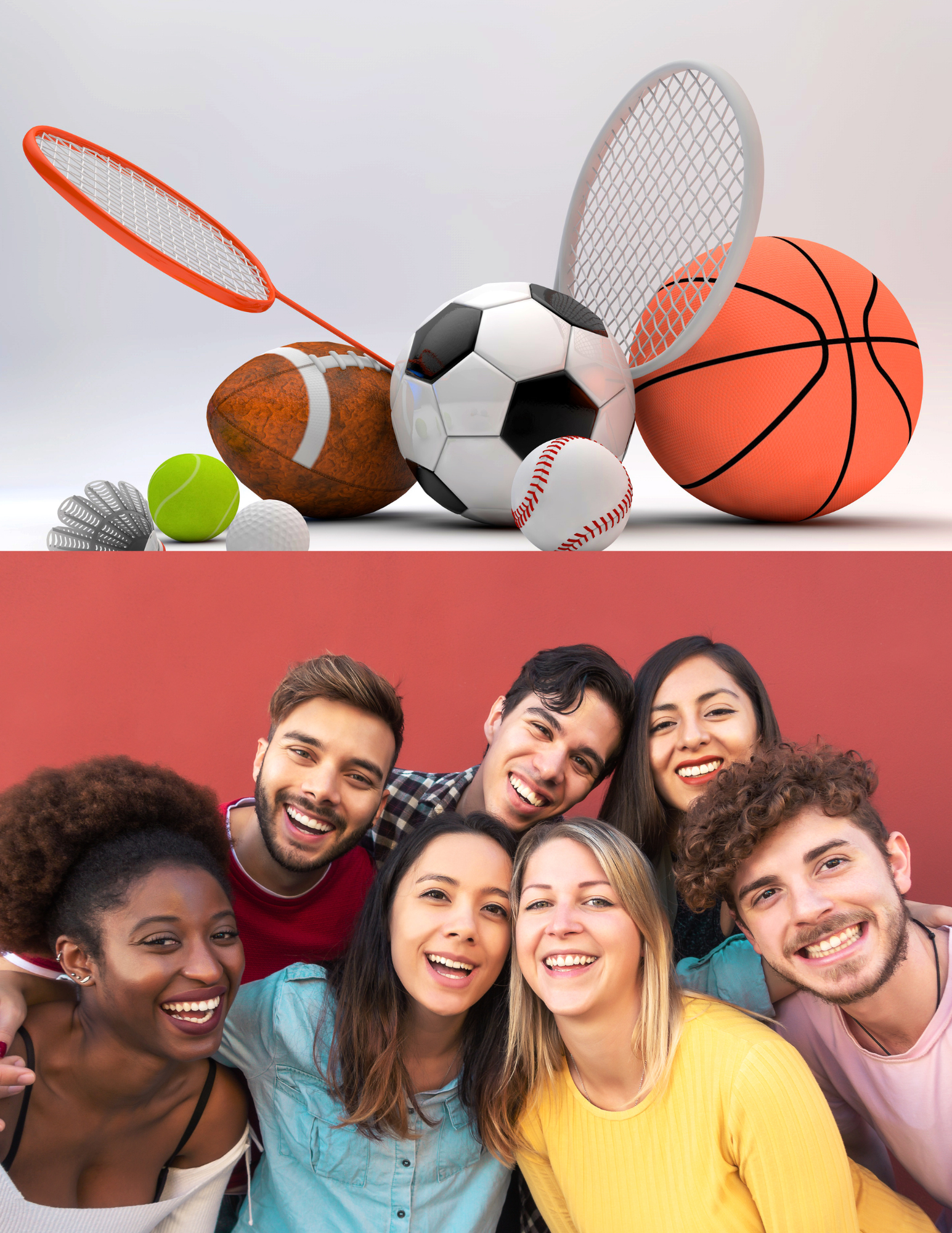 Youth Drop In

---

Are you between the ages of 12-18, join us
to play games, eat snacks, and get to know your community better! 
You help decide what we'll do each week! Whether you like art, sports 
or just chilling – this drop in is for you!
Youth Drop In runs twice a week. Mondays at Southwood Resource Centre at 4:00PM-6:00P & Wednesdays at 200 Christopher Drive at 6:00-8:00PM. For more information, please email info@kinbridge.ca.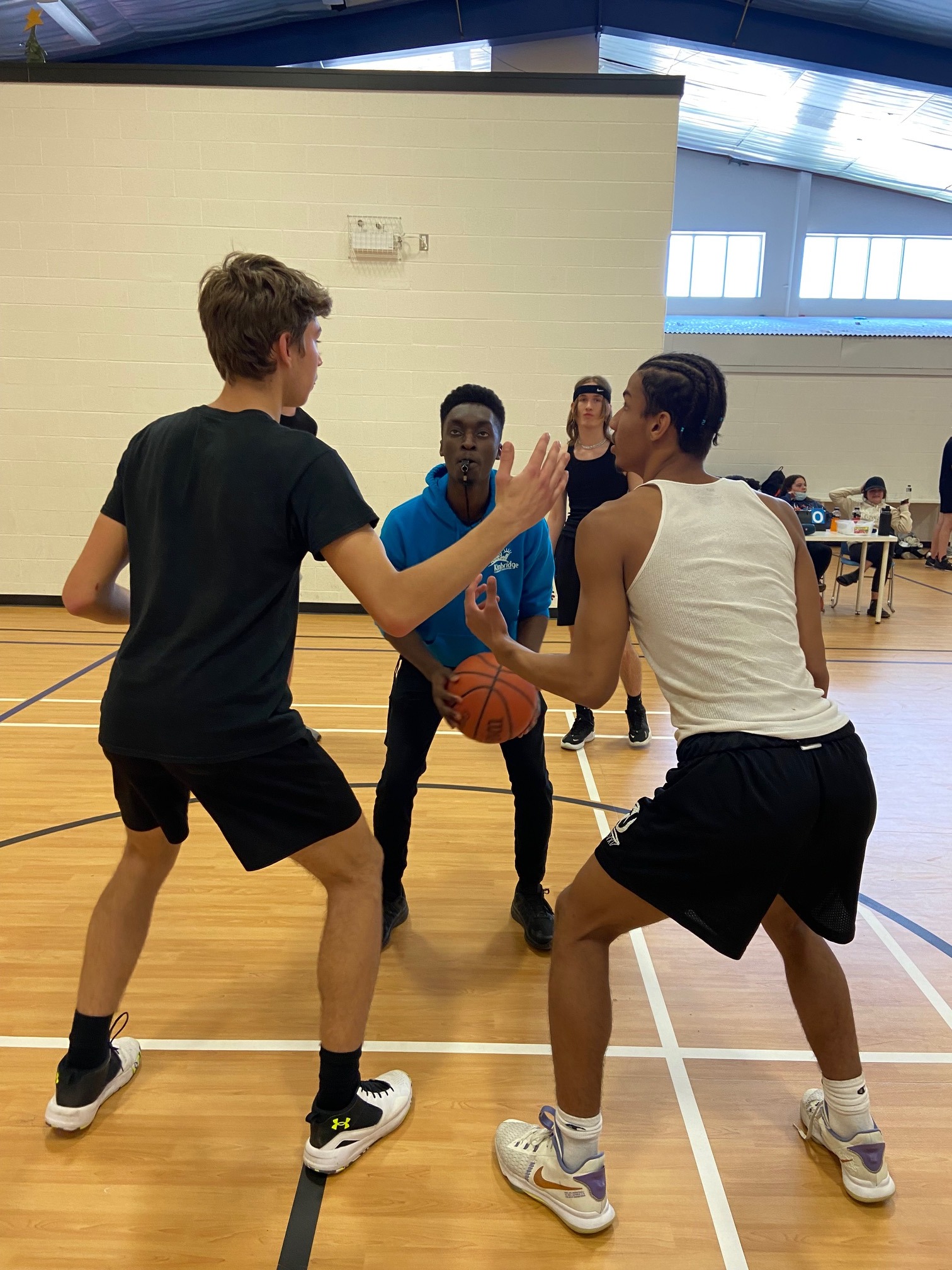 Volunteer Opportunities Looking for a way to connect with your community?
Take a look at our volunteer opportunities and connect with Rose at roseb@kinbridge.ca for more information.
Leader in Training Opportunities: Are you between the ages of 13 and 15? If you would like an opportunity to assist Kinbridge Summer Camps, apply today at L.I.T Registration.
Tutoring Opportunities: Kinbridge is looking for qualified young adults and adults to support Cambridge youth. If you have are interested in supporting Grades 7 to 12, please email info@kinbridge.ca.
Special Events: Kinbridge hosts community events throughout the year, and we are always looking for volunteers to support, email info@kinbridge.ca if you would like to join the fun!
Cambridge Neighbourhood Table: Kinbridge is looking for dedicated volunteers to support the CNT in meal preparation and community connections. Please email elyseg@kinbridge.ca for more information.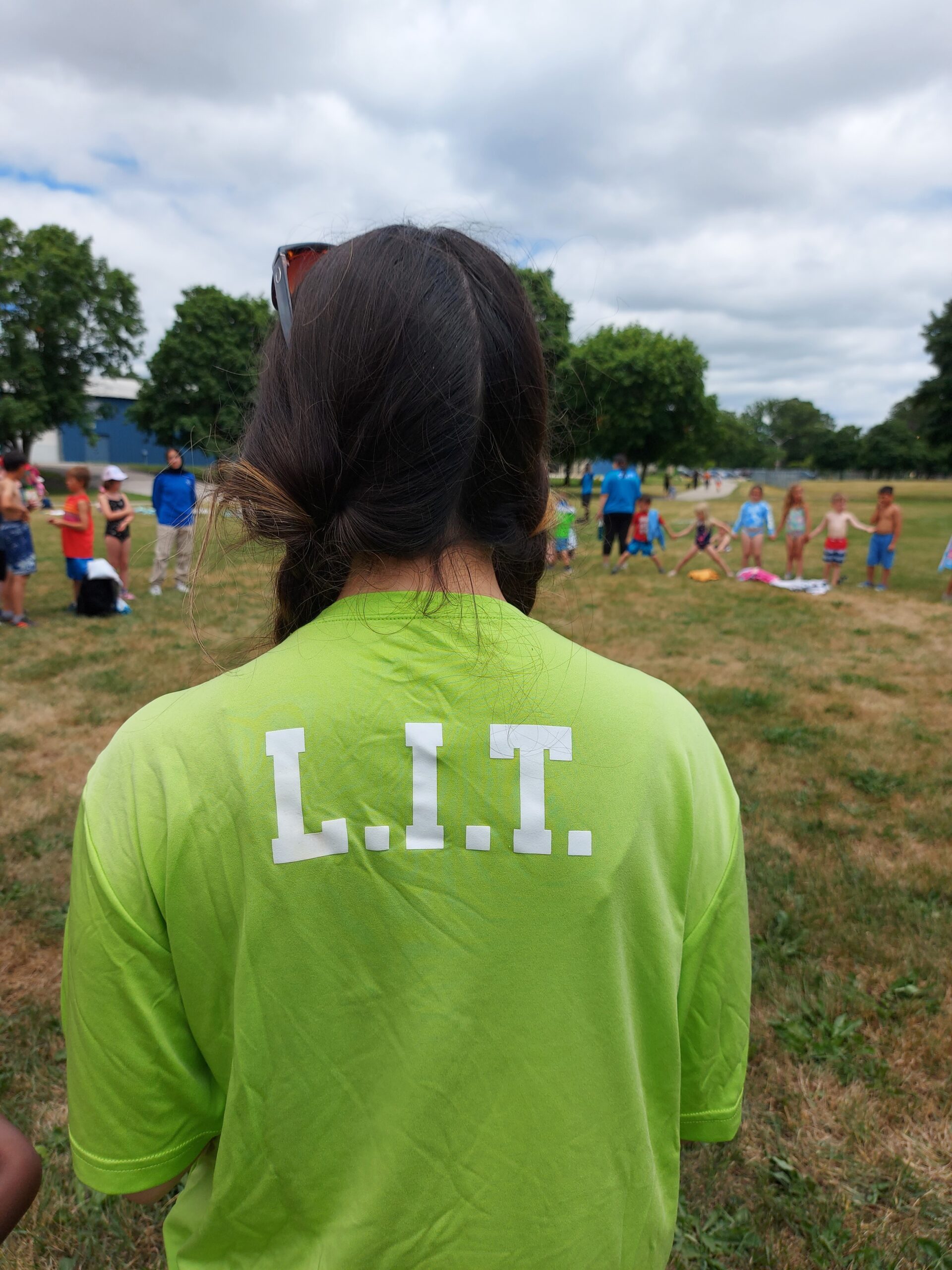 YouthForce
YouthForce is an Employment Social Enterprise (ESE) that connects youth facing barriers to meaningful work and fair pay to community service projects and skills training that help eliminate barriers while giving back to the community.
YouthForce welcomes participants between the ages of 15 and 29, living in the Waterloo Region, to join our summer employment program or participate in part-time employment opportunities throughout the year. Our programs provide the necessary skills and training when applying for jobs outside of YouthForce. YouthForce offers free training like First-Aid, AODA, EDI, and WHMIS during the summer program. Transportation support and uniforms are also provided to ensure success. All applicants are welcome, priority will be given to those with lived experience in affordable housing communities and those needing first-time employment.
Paid YouthForce services include introductory landscaping, community gardening, housing unit inspections, cleaning services, general maintenance, deliveries, canvassing moving and organization, and other work requests. We are always looking to take on additional service partners from local businesses, organizations, or community groups within the Tri-Cities.
To book a job for YouthForce, contact our YouthForce Development Manager at amies@kinbridge.ca
To learn more about our employment and training program, contact our YouthForce Operations Coordinator at katrinag@kinbridge.ca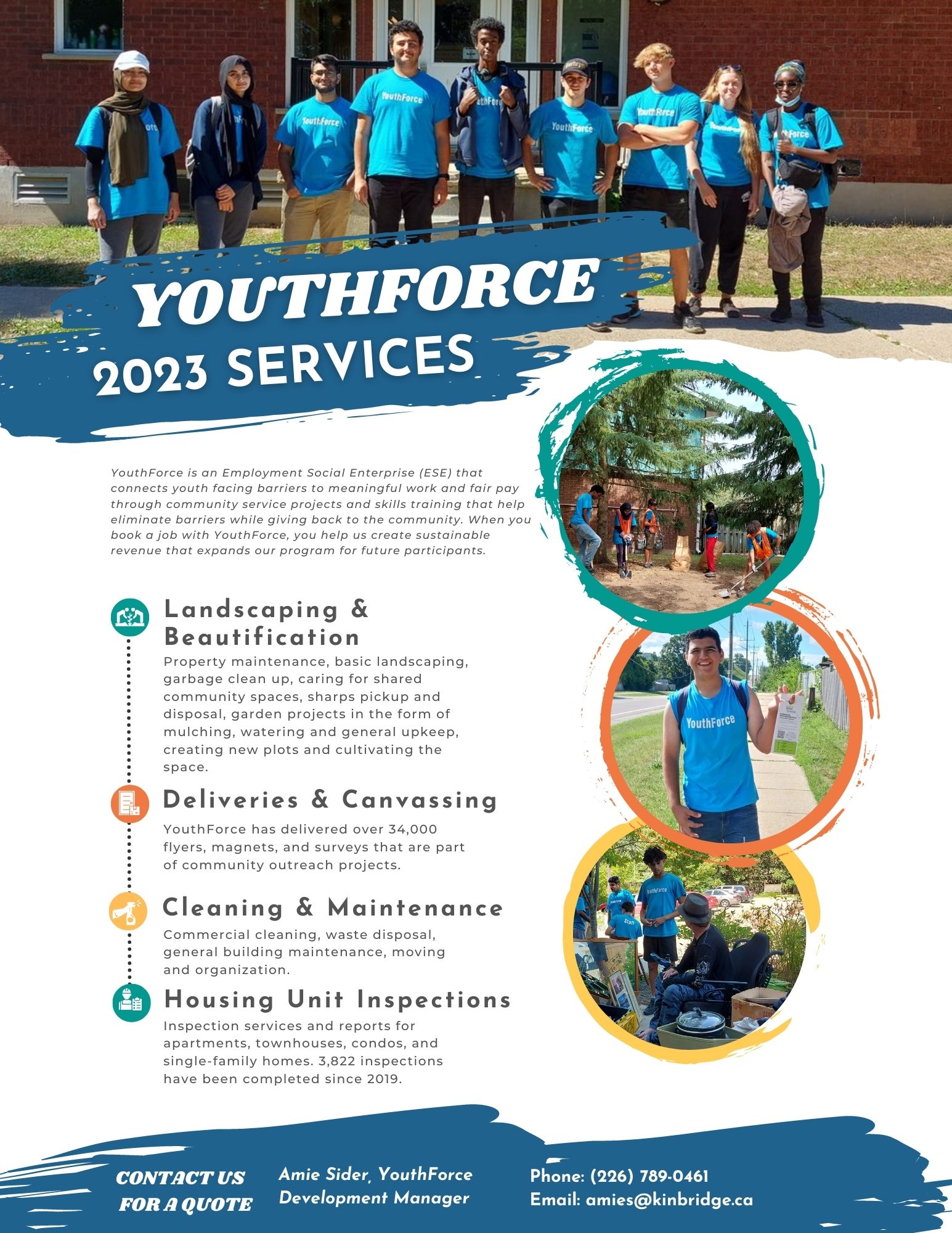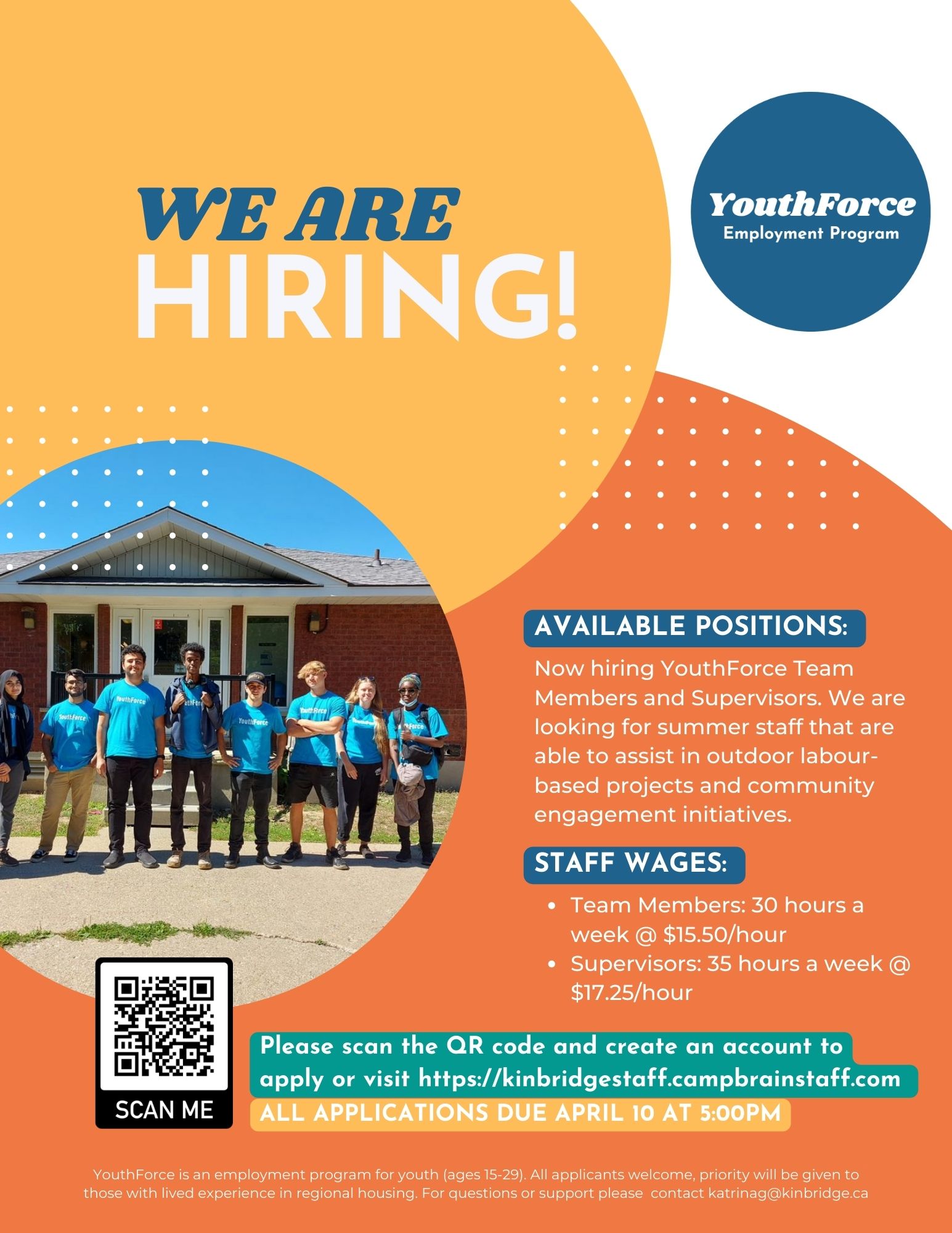 Kinbridge is happy to provide tutoring services to students across Cambridge. The tutoring program is partnered with various organizations, ensuring that tutoring is offered to a wider range of students. The tutoring program is delivered through a community-based lens, as the services are provided solely by volunteers.
The tutoring services are offered Monday through Thursday at various centres throughout Cambridge, and virtual tutoring is also available four nights of the week. It is completely free, no registration is required, and students can use the services as much, and as often, as they would like to.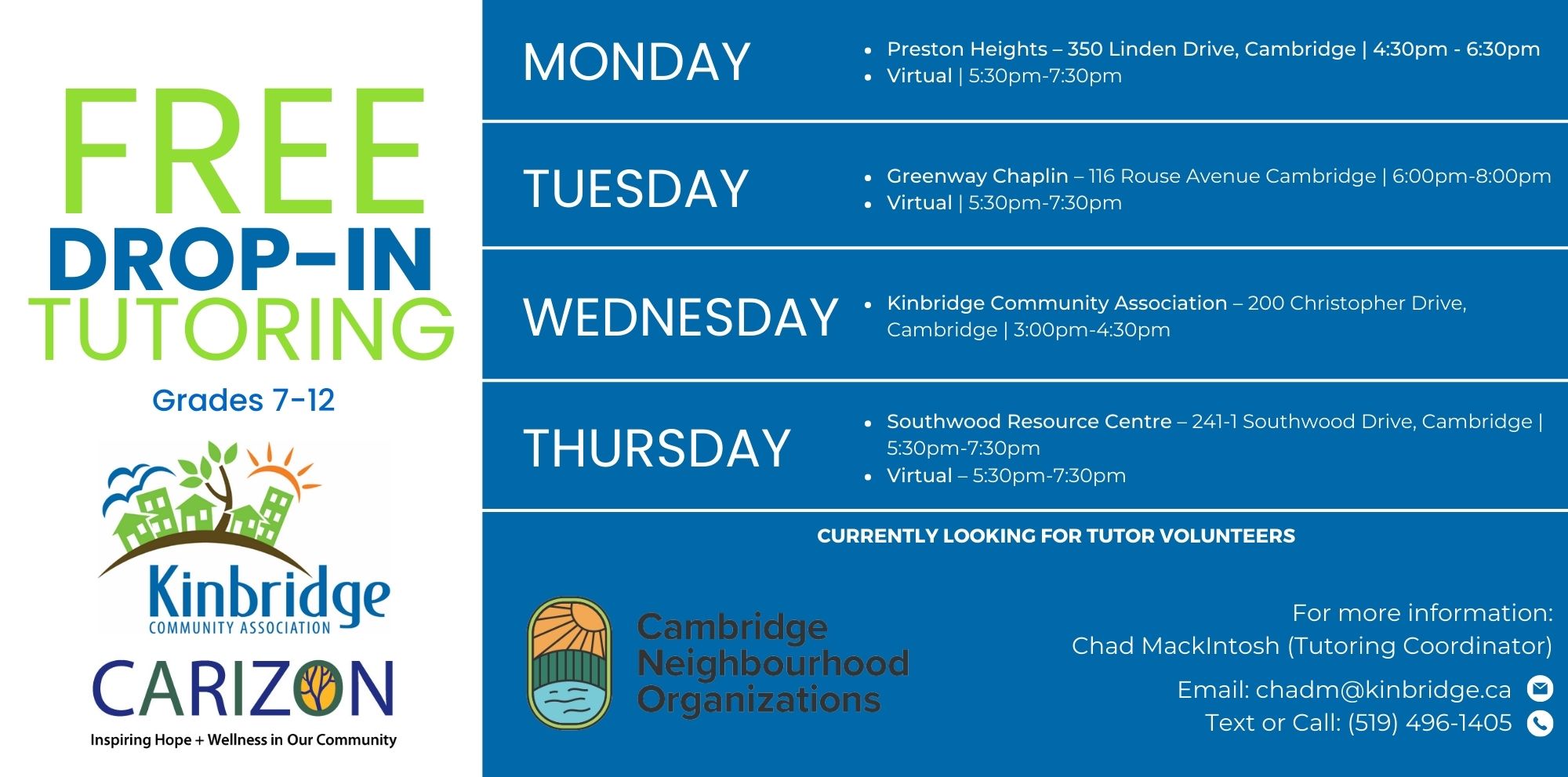 Let's Be Neighbours Cambridge Newcomer Outreach Program
The Cambridge Newcomer Outreach Program is designed to support newcomer youth and seniors throughout their settlement and resettlement journey. The program offers newcomer youth and seniors opportunities to meet members of their community and to learn about the resources and services available to them. Programming includes recreation and arts, as well as access to language skills development in addition to youth employment and leadership skill development to connect them to their community and support them as they enter the labour market.
Interested in learning more? Contact our Youth and Senior Newcomer Engagers! info@kinbridge.ca or 519-624-3855
This program is offered in partnership with the City of Cambridge and is funded by Immigration, Refugees and Citizenship Canada.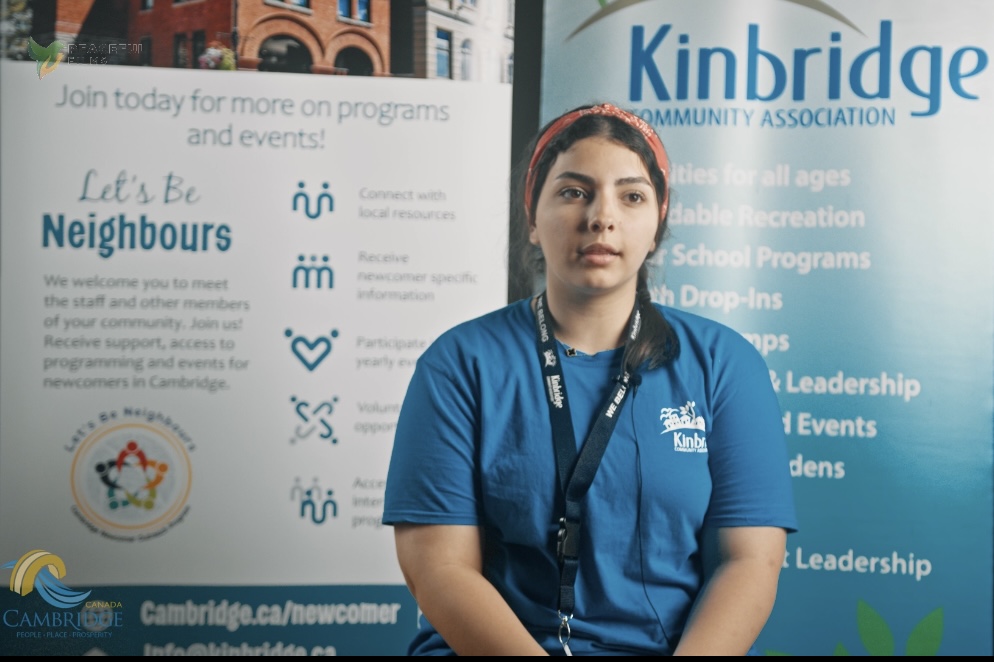 Cambridge Neighbourhood Table
Cambridge Neighbourhood Table – where everyone in the neighbourhood is invited to share a meal and connect with neighbours and friends in their community.
Education, Social and Community Support
Employment, Family Outreach, Ontario Electricity Support Program
Recreational & Community Activities
Looking for something fun to do for the kids, or the whole family? Find out what's going on this season!